Ultra kolagen u prahu Tip I i II, 7 oz (198 g) Boca
50% popusta
PRODAJA ZAVRŠAVA ZA
-

Dani

-

Sati

-

Min

-

Sek
50%
UŠTEDA*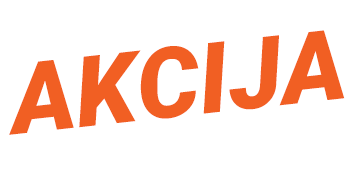 Činjenice o dodacima
Veličina obroka:
1 - 1 1/4 Tablespoons (6.7 g)
Količina
po obroku
% Dnevna
vrijednost
(DV)
Calories
25
Protein
6 g
Hydrolyzed Collagen Peptides Type 1 & 3
6,700 mg
*
Upute:
For adults, take approximately one (1) scoop (6.7 g) of Collagen powder 1-3 times daily on an empty stomach with 6-8 ounces of room temperature water or juice and mix thoroughly. Stir vigorously or use blender for best results. Can also be added to smoothies, coffee, soups, and other foods. Collagen powder will clump in cold water. To enjoy in cold water without clumping, mix with room temperature water first and then add ice. Avoid taking collagen type 2 within 1 hour.
UPOZORENJE:
If you are pregnant, nursing, taking any medications or have any medical condition, consult your doctor before use. If any adverse reactions occur, immediately stop using this product and consult your doctor. May contain trace amounts of sulfite. If seal under cap is damaged or missing, do not use. Keep out of the reach of children. Store in a cool, dry place.
Druge informacije:
THIS PRODUCT IS SOLD BY WEIGHT NOT VOLUME, SOME SETTLING MAY OCCUR. SCOOP INSIDE IS FOR CONVENIENCE ONLY.
* Dnevna vrijednost (DV) nije utemeljena.
Druge veličine
HRK kn 112.42
HRK kn 149.69
Povezani proizvodi